Diversifying Your Keyword Usage
Google is sophisticated enough to understand a user's search intent based on a few basic words. This means researching long tail keywords is antiquated. Your time is better spent on researching the top performing core search term for your given topic, service, or product. Once you have this narrow list created, it is up to your writer to take those core ideas and put them into context to target your specific audience. Being rigid with your keywords leads to bland and unoriginal content, which can leave you being lost in the crowd.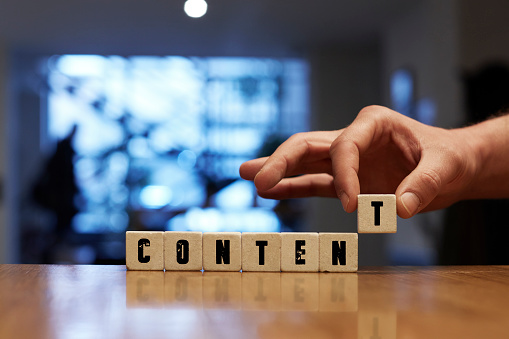 Don't Be Rigid With Your Keywords
A single word can occupy different parts of speech, tense, and plurality. When curating your keyword list it is best to keep them simple and focused; however that doesn't mean you need to limit yourself to the most basic form of your focused keywords.
If one of your focused keywords is 'window installation', you don't have to limit yourself to rigidly working in 'installation' into your content. Google understands that 'installed', 'installing', and 'install' all fall under the scope of 'installation'. 
Here are some examples of how you can target those searching for 'window installation' while using different word forms to tailor your content to a specific customer:
"Do you need windows installed in your home?"
"We install windows quickly so that your business faces as little disruption as possible."
"Installing windows is a breeze with our turnkey solutions."
Use Stop Words to Put Your Keywords in Context
Google's algorithm used to ignore stop words, but they soon realized they are important for compiling search results based on context. Stop words are articles, conjunctions, pronouns, etc. that are often left out of keyword lists because they are building blocks to sentences and phrases rather than the core idea, product, or service you are trying to rank for.
If one of your keywords is 'water heater repair', you can work in stop words to make your content more unique and engaging for your target audience. For example:
"[…] when businesses need repairs to their water heater […]"
"[…] repairing a water heater takes a trained professional […]"
"Repairing your water heater is not a DIY project."
The Takeaways:
While your keyword list may seem like it could be limiting your ability to craft well written and engaging content, you can see there are ways to use those keywords in a focused and engaging manner. By using different forms of your core keyword combined with stop words you can tailor your content towards your ideal customer. Remember, keywords are a tool for ranking — not a blanked solution.
content, content marketing, content writing, keywords, ranking, stop words
---
Kendall Mallon
Kendall began his digital content career in 2018. With degrees in poetry and philosophy from CU Boulder, his ability to craft well-structured and engaging writing translated well into helping businesses grow their online presence. When Kendall isn't in the office, he watches his bonsai garden grow or plays the Irish sport of Hurling.
---