5 Reasons You Need a Google My Business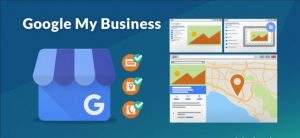 Google My Business is arguably the most important start to your customer-facing SEO campaign. Whether you're a service-area business or a storefront, Google My Business the most efficient platform that offers fast and convenient ways to contact your clients, update your business information, and create tasteful posts about your business. GMB is a cross between social-media platform, listing, and directory service, so having your business details on there is crucial to your strategy. If the above didn't convince you to create, maintain, and update your GMB, then consider the 5 reasons to begin your SEO campaign with GMB:
1. Update Your Business Details
Are you open on holidays? Did your business hours change because of Covid-19? Use GMB to tell your clients crucial business details directly! If you have crucial business changes that your clients need to know immediately, update and publish them on your Google My Business account. Your GMB is accessible through your desktop, tablet, or mobile for on-the-go updates. Keep your business details current and visible on GMB!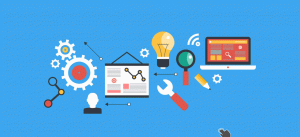 2. Get Actionable Insights
Google My Business is a platform that combines the best from social media, listing resources, and business directories by giving you the ability to create social-media-style posts, real-time business updates, and general information about your business. If you need to know how many people interacted with your listing, visited your website, or called you by using your GMB, you can get this crucial information directly in GMB by using the insights feature!
3. Maintain Contact Through the New Messaging Feature
When you set up your listing, you will be asked if you want to enable the new "messaging feature". Depending on your business model, you might want to enable this feature just in case a client has a quick question about your business. The great thing about the messaging feature is that it gives your clients the ability to ask a question you may want to have answered once. You might also think that all your business details are updated and look good, but a client might point out something you overlooked like, say, updating your covid-19 protocols or walk-in appointment requirements. Answer once, and be done with the new messaging feature on GMB. 
4. Create Posts & Updates
There is no doubt anymore that Covid-19 changed the way we interact with each other and our devices. We get our information directly from our mobile or desktop device, so keeping information updated about your business is crucial. If you have a big update to your business that goes beyond simple information-sharing, then create a post and let everyone know! This isn't particularly useful for simple business updates like hours or Covid-19 protocols, but it's great if you want to show your clients a new deal, product, or service!
5. Respond to Reviews
We've all left (or tried very hard not to) a bad review or two. For some reason, the internet brings out the worst in our largely unwarranted and simply one-off experiences at any given moment. Wit wins online, but so does honesty, integrity, and candor. You will need to maintain your company online because, let's face it, the way you speak and interact with clients can say a lot about your business. GMB notifies you every time someone left a review, and it gives you a chance to get the last word by replying directly to clients. Right wrongs, but do so by considering that anonymity lets most mean-spirited folks thrive. Bad reviews are as honest as five-star reviews can be, so use caution, proper grammar, and address the client as you would face-to-face. 
GMB, Google My Business, Online Listings, Service Area Business Listings
---
Jakub Niedzwiecki
Jake's SEO career began in 2018. He has worked with and developed unique strategies for over 100 companies. He cannot say with certainty that his English degree from Colorado State University helps or hinders his SEO style, but it at least taught him to type fast and think with prose, style & user-experience. In his free time, Jake likes to read contemporary fiction.
---