Having A Deeper Understanding of Your Customers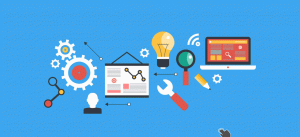 Exploring different narrative structures when writing to your audience is an excellent place to start. Looking for the customers that'll believe anything you say may bring you a quick buck, but what continually sells is making connections on a deeper level. Learning to restructure the way you present the information to your clients will help you go beyond the desperate demographic and find lifelong customers.
Write for the Users, Not Just Google Bots
It's important to satisfy the algorithms of Google; however, that's only half the job. After you've connected potential customers to your website, it is essential to remember your site represents your brand, and the uniqueness of your brand is what's going to sell your services. Simplicity and specificity are the key tools to integrate into your writing strategy. Working to build a trustworthy brand starts by establishing who your audience is. What are the struggles they've endured? Or, how can your content bring them relief?
Connect With Their Struggles
When thinking in terms of your customers, it is vital to remember they can often become excited, insulted, and even persuaded by your words alone. Leaning into their struggles, and your understanding of similar situations, will lead you to connect potential customers with your company. Researching common issues and relaying your understanding of the situation can help; much like Google Discover, it's important to personalize their experience. Taking a moment to think about possible objections and squashing them is a great technique to push on the fence customers over to your side.
Know Your Audience
Don't try to appeal to every possible consumer. Establish your target audience in terms of age group, gender, class, and so on. By doing so, you can get a better understanding of what makes your particular audience excited. For example, you wouldn't use medical jargon to speak to a customer who's seeking HVAC services. Strategically using the right diction your customers will respond to, will help to create a trusting connection — as if you're taking away the curtains and showing them what your services really entail.
Exploring New Narrative Structures
Providing your readers with value beyond what you are directly selling is an effective way to mix up your website's content. Focusing solely on encouraging a reader to "call now", "book a service", or "reach out for an estimate" can come across as though you only care about the money, not their struggles. People buy with their emotions, and if their emotions feel pressured, your language may do the opposite of what you want. Create a neutral foundation between yourself and your customer through a relevant issue. Explain the facts and then present a solution to their problem.
Create an Echo for Your Company's Message
To establish your authority on a certain subject is to iterate; not in the traditional repetitive way; rather, reinforce the message you're trying to illustrate. Knowing what makes your company stand out is what you want to emphasize. Whether your company goes above and beyond for your customers or you have the innovative contractors to bring your home a unique remodel, it's important to play your strengths. Customers want a reason to buy.
Takeaways:
Knowing the intersection between your customers' wants and needs go hand in hand. To reach beyond the expected demographic and make lifelong customers all lies in how you present your information. Explore new ways to show your customer why your company is trustworthy; don't rely on one simple strategy.
content, content marketing, marketing
---
Jessica Bernal
Jessica Bernal is a copywriter with a background of writing and editing fiction. She was part of the team that helped The Progenitor, win first place at the Associated Collegiate Press's Peacemaker Competition (with special honors!). Her fiction background gives her a unique perspective on how to tell a compelling narrative through copy that converts. In her free time, she enjoys reading thriller/horror novels.
---