How Little Do Users Read?
Researcher Harald Weinreich[1] & Jakob Nielson[2] published a study that measured 45K page views from 25 different users. In the study, they found that – of the people being analyzed – most people would scroll about halfway down the page for longer content and only spent enough time on the page to read less than 20% of the text.
"In the full dataset, the average page view contained 593 words. So, on average, users will have time to read 28% of the words if they devote all of their time to reading. More realistically, users will read about 20% of the text on the average page."
[2] http://www.nngroup.com/articles/how-little-do-users-read/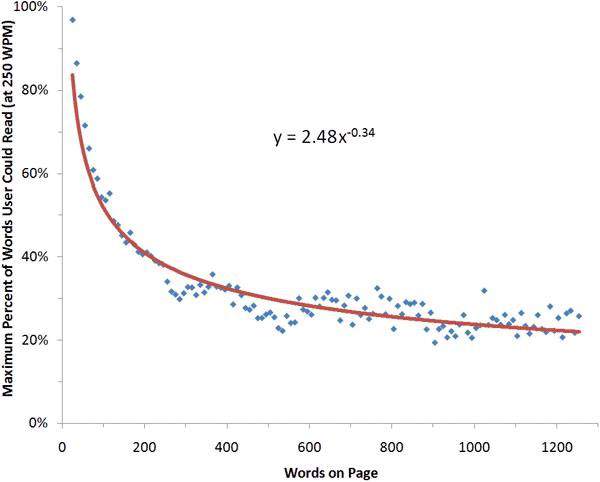 ---
Benjamin Peddie
Ben began his career as a writer, graduating from Colorado State University with a BA in Journalism in 2018. After working as a content writer for over two years, he learned how to effectively write with search engine optimization in mind. From there, he started his career as an SEO Strategist, helping cultivate SEO plans for over hundreds of clients. Having seen both the writing side and SEO development side, he is uniquely qualified to create an SEO strategy. When Ben is not writing or developing SEO strategies, he enjoys being outside, watching sports, and playing video games.
---